Mackenzie's Notes
Tarte Amazonian clay 12 Hr Blush in 'Splendor'
I have been wanting to try out Tarte's Amazonian clay 12 hour blushes for a long time, and I was lucky enough that this was included in the Sephora 'In the Glow' kit (review here) in the color 'Splendor'.  This specific color is limited edition to this kit, not being sold as a full size, so if you fall in love with this color you'll have to get this gift set to try it out too; who knows, maybe they'll come out with one in the future.  The deluxe sample size comes in a .11 oz size.  The color is a peachy pink color with chunky gold glitter and golden pearly sheen.  I know this color would look great on my sister's lighter skin tone so I might have to gift it to her and see how she likes it!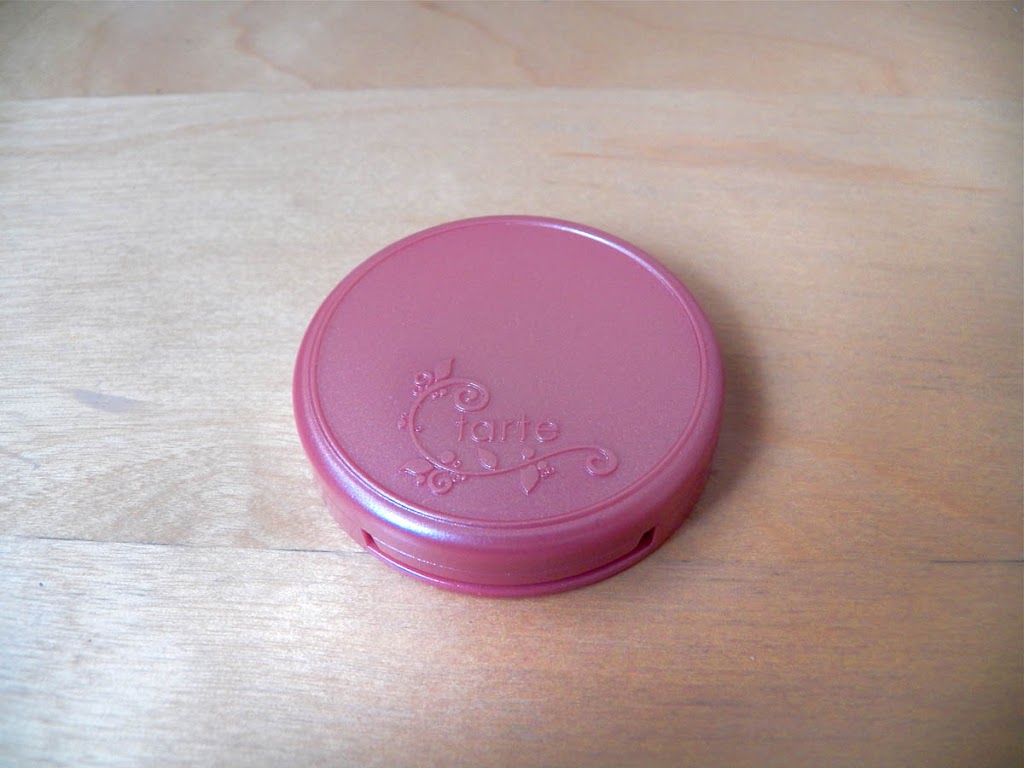 Deluxe sample size .11 oz, no full size product yet!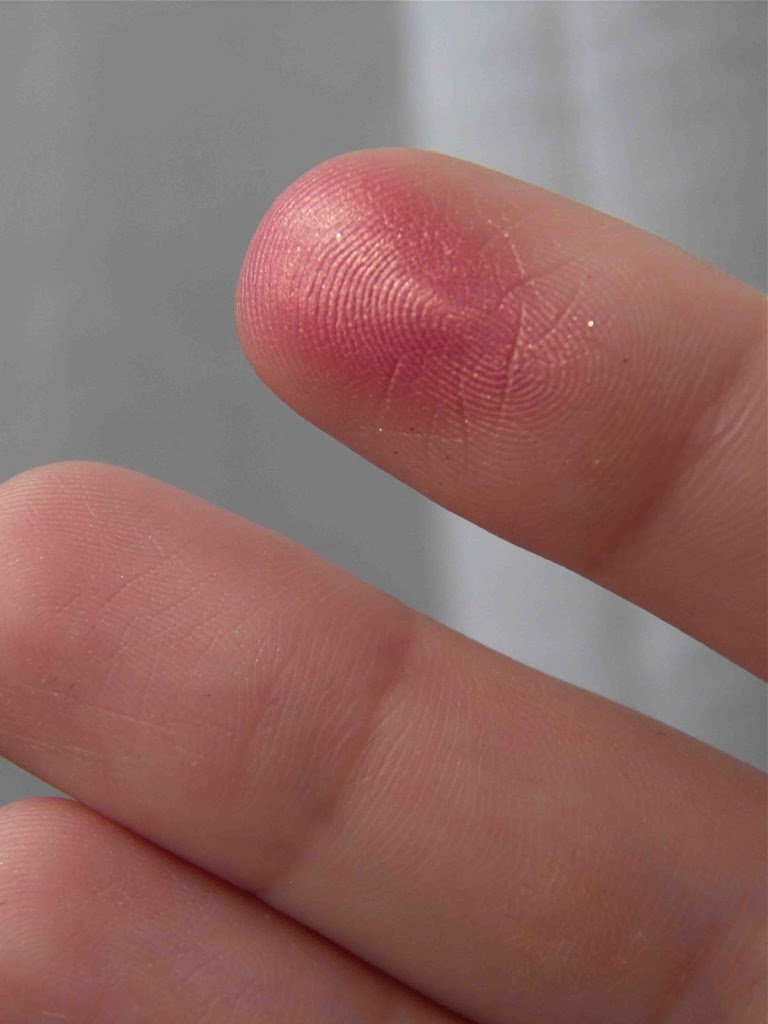 Color is a peachy pink color with golden sparkle and shimmer, similar to Nars 'Orgasm'
Pros: This blush definitely lives up to the claim of 12 hour blush! It lasted in intensity the entire day.  I also really like the formula of this blush, it's sheer yet pigmented so even with one light layer you'll get a nice wash of color.  If you are scared of the color and chunky glitter, you can really make it look natural so don't be afraid of it, it looks lovely on; the glitter is big and only a few actual glimmers make it on to the face.  The glitter size and color reminds me of Nars' 'Super Orgasm' but this blush has a lot less small micro glitter and shimmer, which makes it a lot more wearable. You can see from the swatches that this blush has a nice metallic-y sheen and gives the illusion of a highlighter as well. It's very blendable and you can layer it depending on your skin tone and the look you're going for. I think the formula on this product is my favorite thing about this blush so if you're not too sure about the color maybe look into Tarte's other colors hoping the formula stays great.

Cons: I don't really have any cons for this product except maybe the fact that the color might be better suited for lighter skin tones and for the summer season.  Also the fact that this product doesn't come in a full size is a bit of a con too!
Grade: 5/5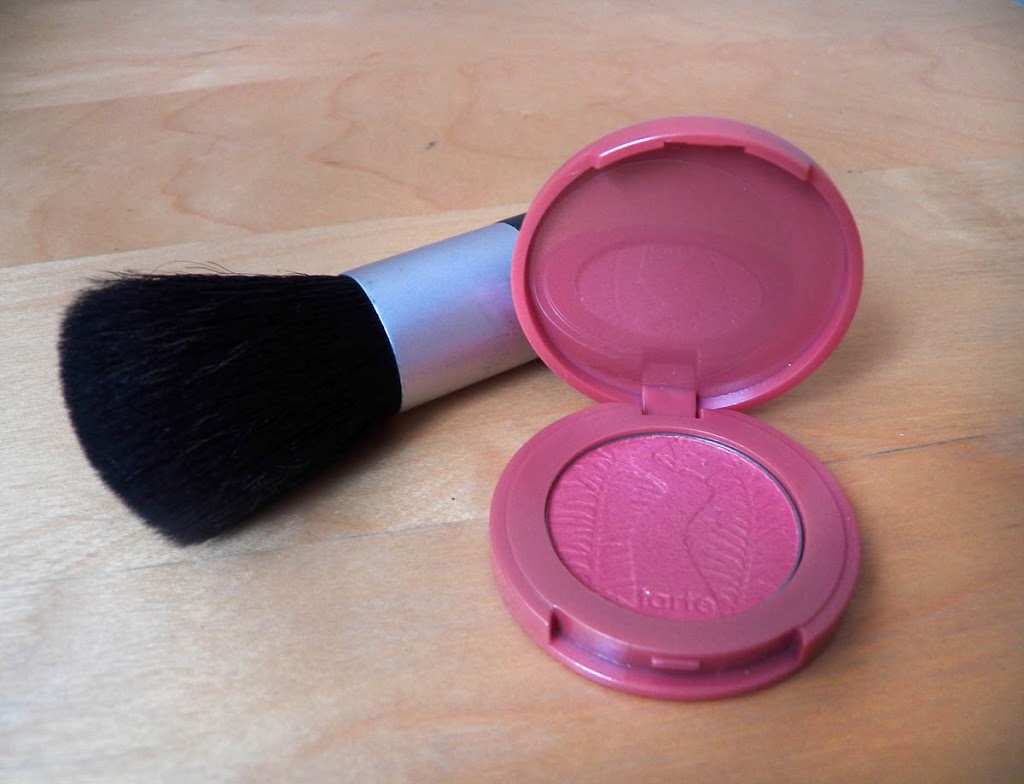 I applied it with a medium size fluffy brush! Very buildable blush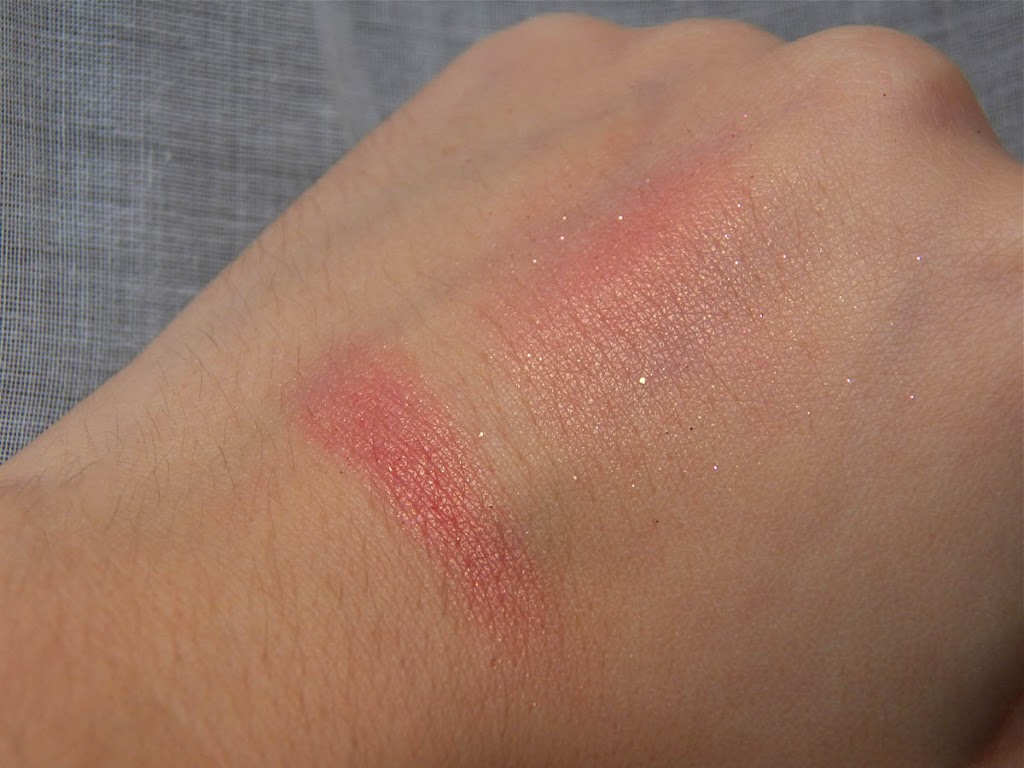 Swatch on left, blend out on right. You can notice the chunky golden sparkle here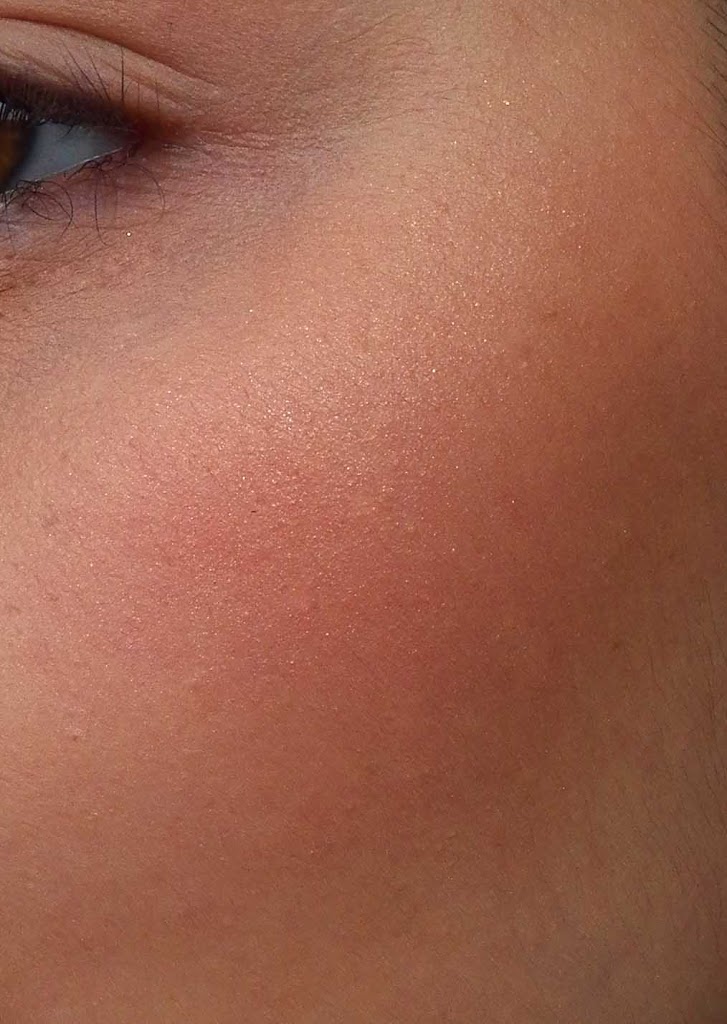 The blush is relatively sheer which I enjoy! It doesn't look as scary on as in the pan

Reader's Recommendations: What do you think about this color and Tarte's Amazonian clay blushes? Do you have any other colors in this line that you like and recommend? Would love to hear your thoughts!

Stay Pretty, Mackenzie M.

Category: