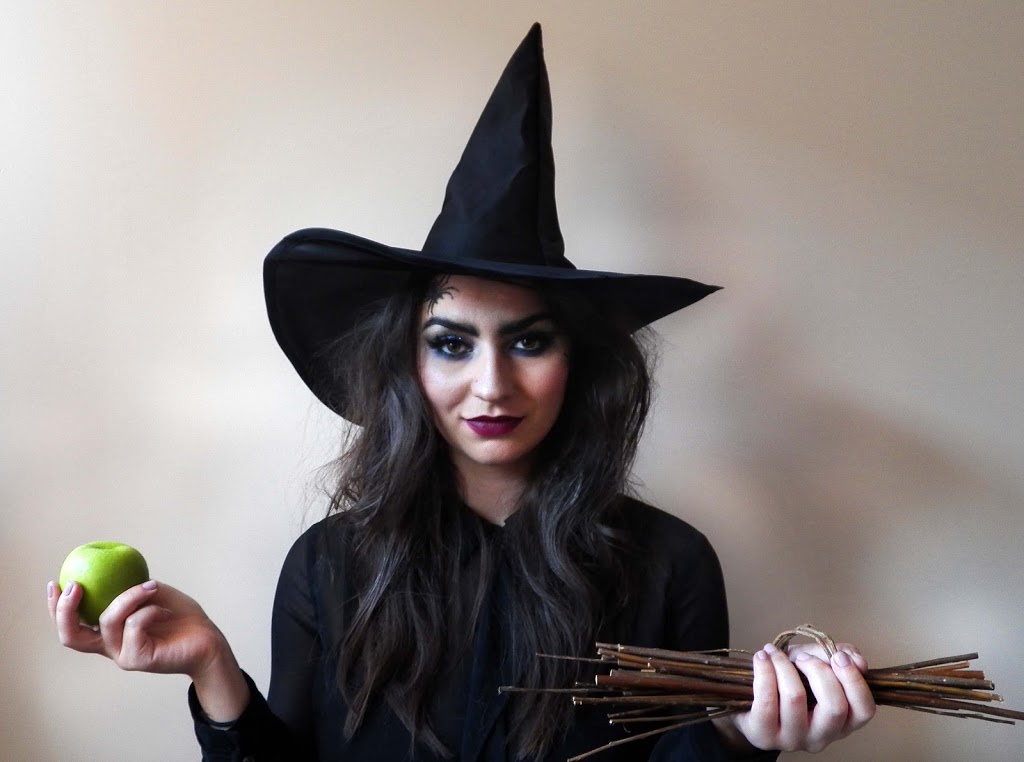 I was thinking what look to try out for Halloween and I had to go with a classic, the witch! This Halloween look was so much fun because it's got just enough scary and cute mixed in it – I think of witches as being evil and mysterious at the same time! Also, the look was very affordable (and who doesn't love that?!). I used the Elf Maleficent Disney Palette and Wet n Wild Comfort Zone palette but this can be recreated using any other palettes. The hat was only $0.99 (dollar store find!) and I'm wearing a shirt from Forever 21, but anything black will do. I had the make up on for a few hours and it didn't crease at all so I recommend this for a night out.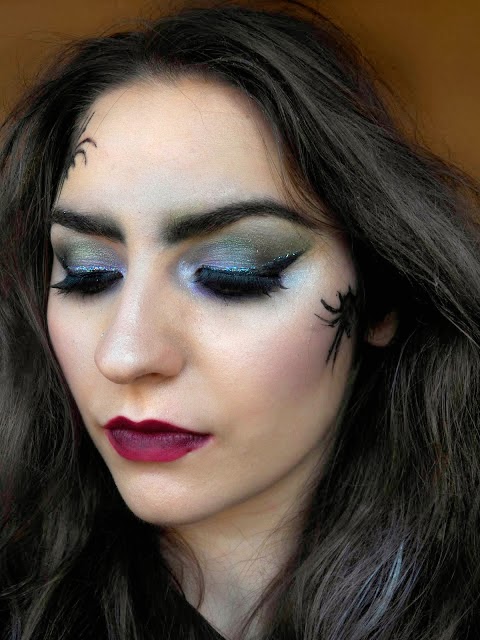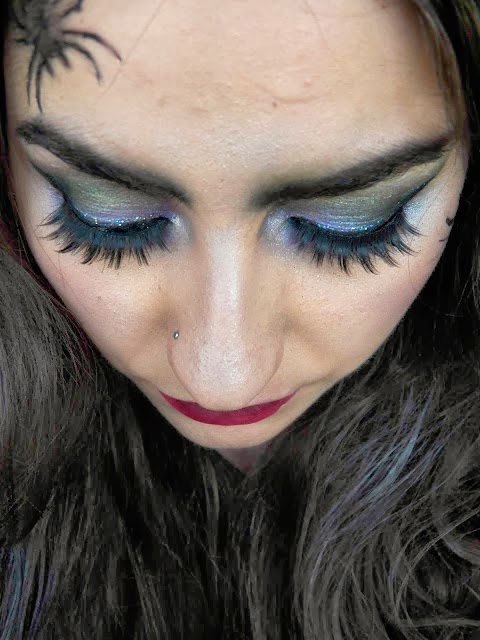 Lashes were included in the  Elf Palette – Elf is selling a whole pack of Halloween Disney Villains lashes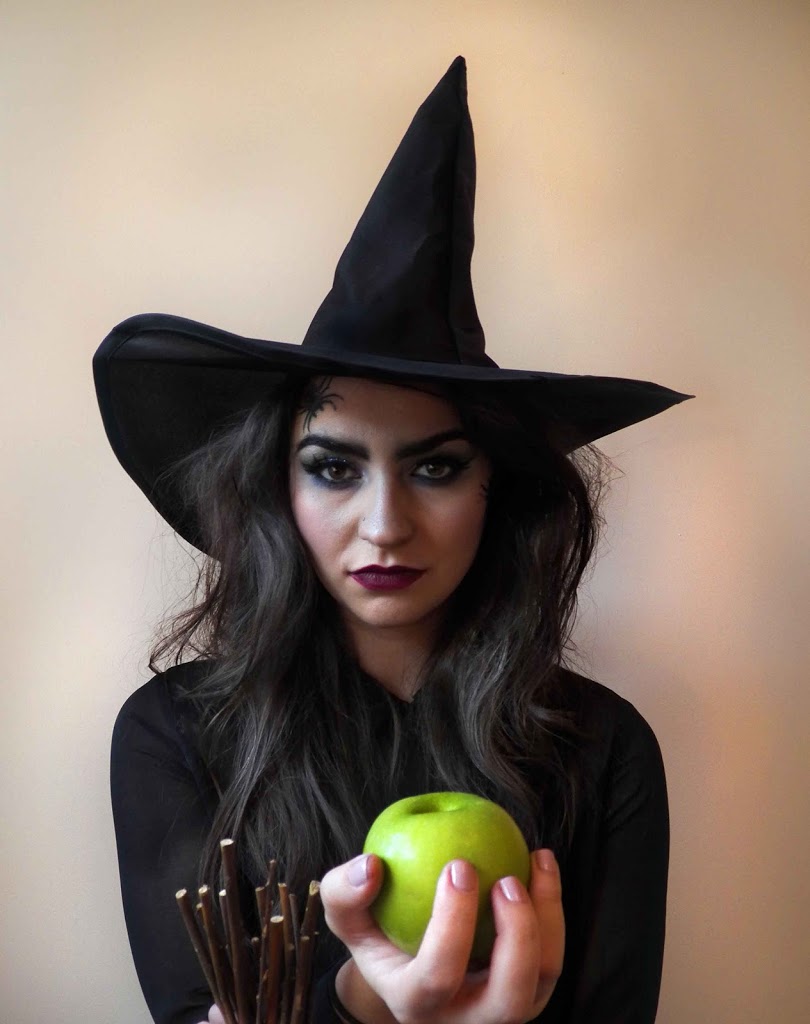 Halloween Witch Look Guide:
Here are the products I used: the Elf Maleficent Palette ($9.99),  the green Eyelid color from the Comfort Zone Wet n Wild palette ($4.99), the light purple from the Elf Everyday Eye palette($5.00), some face paint from the drugstore ($4.99), a dark lipstick (mine was Wet n Wild's Vamp it Up) and I also had some loose Wet n Wild glitter ($3.99). I used a variety of brushes so feel free to use whatever you have on hand, but make sure they are clean with ever color you apply since it's important to keep the colors vibrant.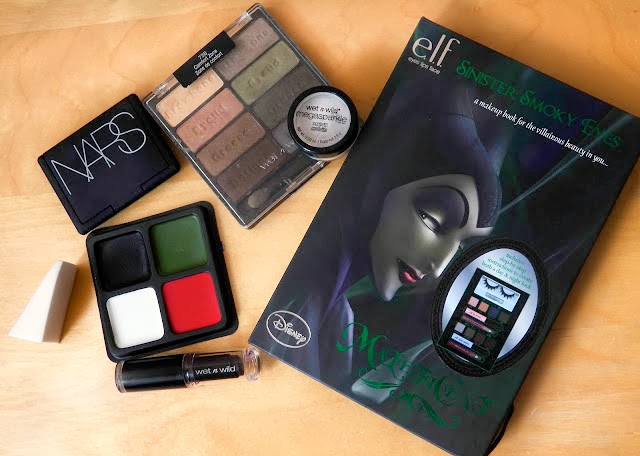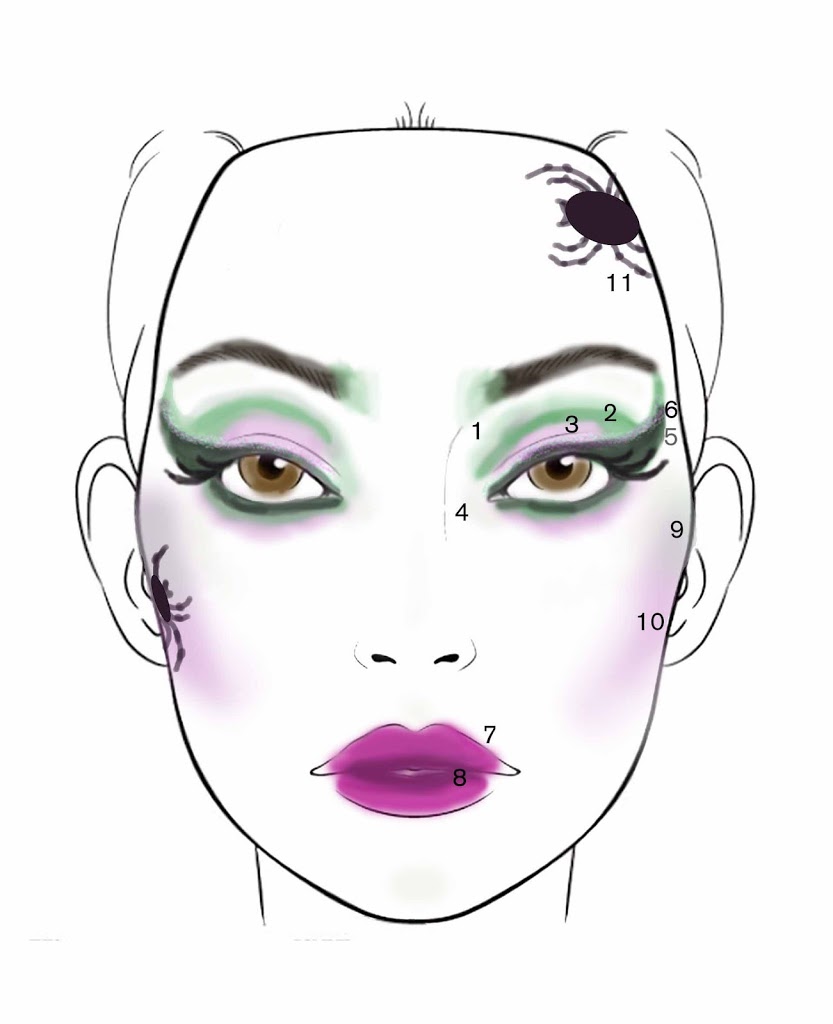 Halloween Witch Makeup Tutorial (follow steps 1 – 11)
1. I began with a clean face and I used the Elf primer to prime the top of my eyes as well as underneath. I applied a cream face paint on my eye as a base, and using a Q tip I drew out the shape I wanted for the look. I went with a curvy long cat eye that reminded me of witches. I then dusted the Green Eyelid color (Comfort Zone) at the top right under the brow bone and brought down to my tear duct.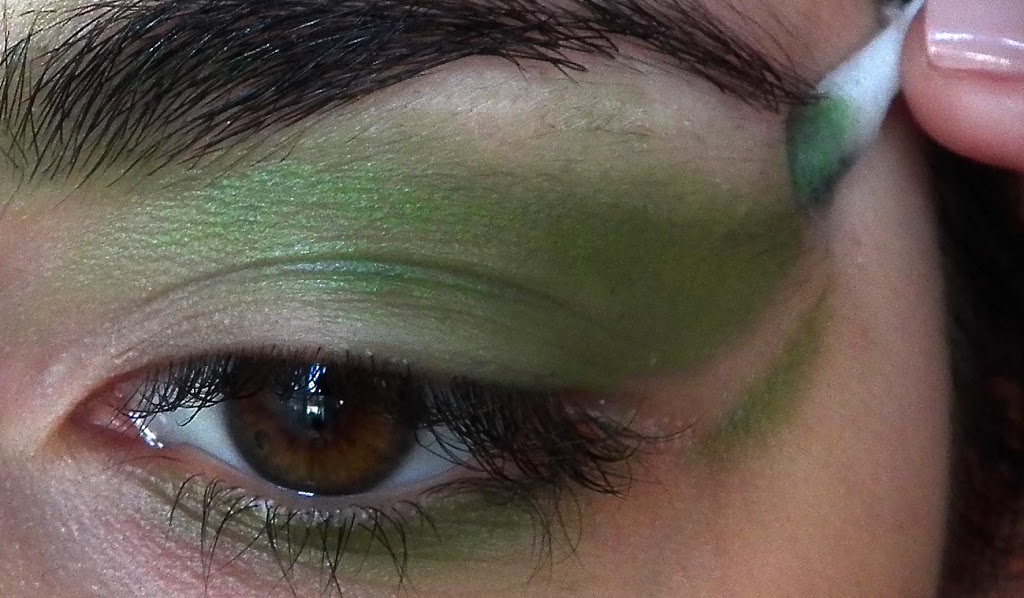 2. I added the Elf Villainous "Fauna" color under the lighter green shade, concentrating it in the crease.
3. I added the Purple Everyday eye color to the eyelid and under the eye – I then blended with the green and purple shades for a gradient look.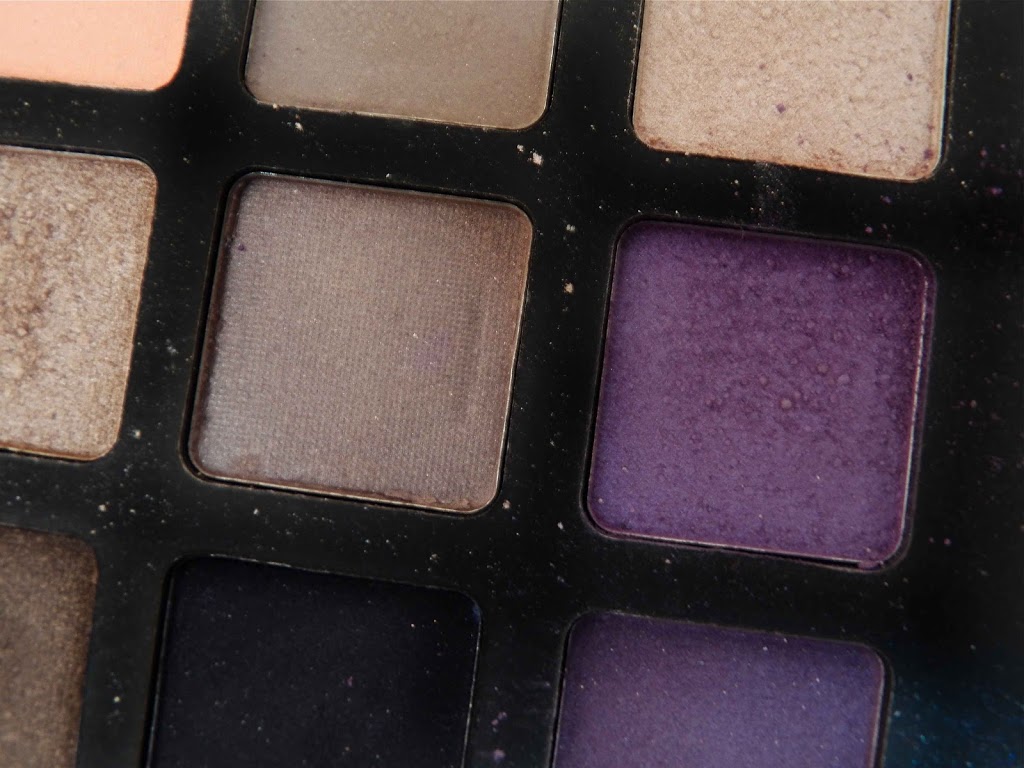 4. I put a highlighting shade "Misfortune" (Elf Villainous) in the inner corners of my eye and at the top of the brow bone. I lightly dusted this color at the tops of my cheeks, middle of the nose and cupid's bow for a moon lit kind of look (witches and moons go together somehow, right?).
5. I used a liquid liner to draw a thick cat eye following the shape I created in step 1. I also filled in my eyebrows with a dark pencil and put some light green and dark green "Fauna" eyeshadow at the beginning of the brow for a deeper witchy look. Brows are very important in these looks and you can use them to your advantage!
6. I applied the glitter eyeliner included in the Elf Villainous palette and along the way dipped it into more loose glitter and applied it for an extra pop! The gel eyeliner is a perfect vehicle for all kinds of glitter you want to include in your looks, so this was a smart product for Elf to include. After this, I applied the gorgeous villain lashes for added drama.
7. For the lip color, I first lined my lips using a dark red, oxblood pencil.
8. I concentrated Wet n Wild's Vamp it Up lipstick on the inner, center part of the mouth.
9. I lightly dusted the dark green "Fauna" color to the tops of my cheek bones close to my hairline to create the illusion of a green aura.
10. I followed with a dusting of the light Purple in the hollows of my cheeks and top of my apples as blush.
11. I then stenciled some spiders on the side and top of my face – feel free to go as crazy with this as you want! You can have 5 crawling over your face, different sizes, or you can have bats and other creatures. I cut out a spider out of paper and holding it down to my forehead I stenciled it with black face paint. It came out sharp and even! I went back with some liquid eyeliner to define it more and add some details and added some liquid glitter liner to the outside.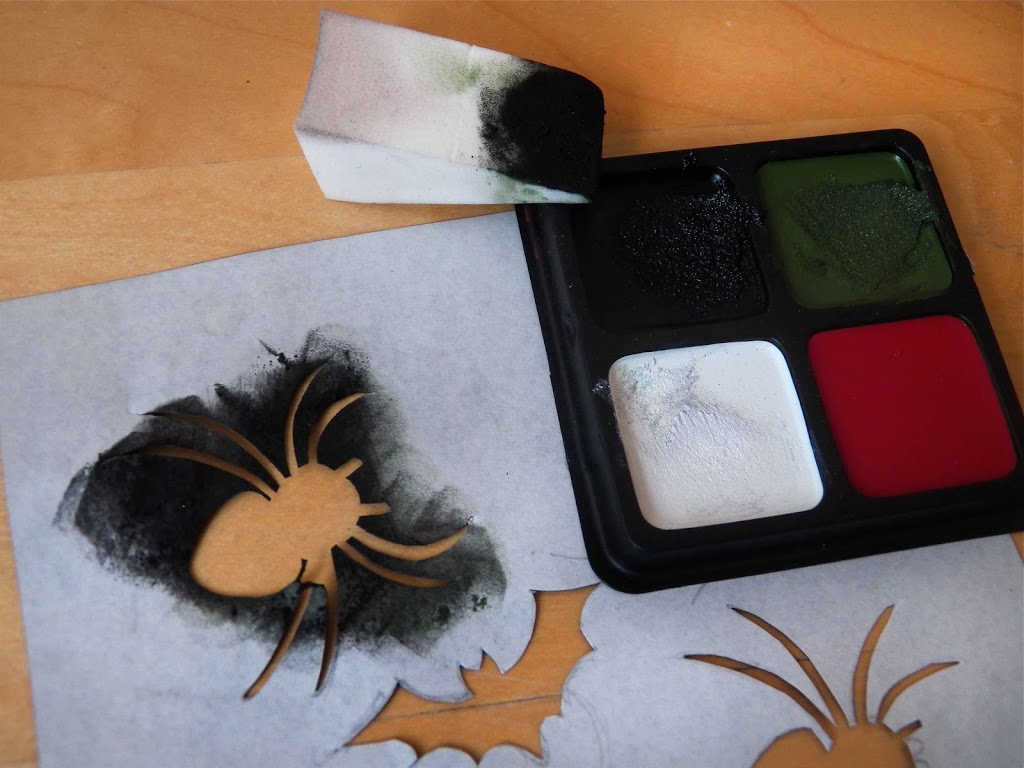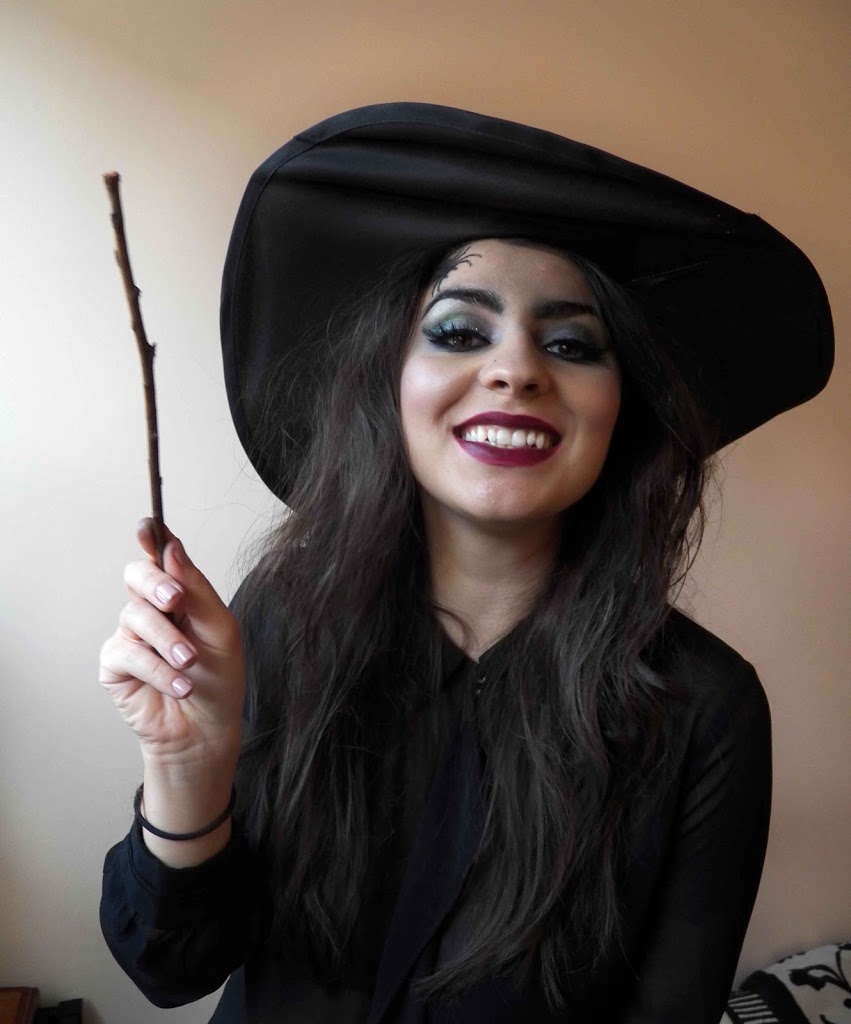 Happy Halloween!

Stay Pretty, Mackenzie M.

Category: